Aiming to foster the exchanges between China, the EU and America, the China-Europe-America Youth Program will be structured around 3 main themes: youth for mutual understanding between civilizations, youth for the planet, and youth for shared prosperity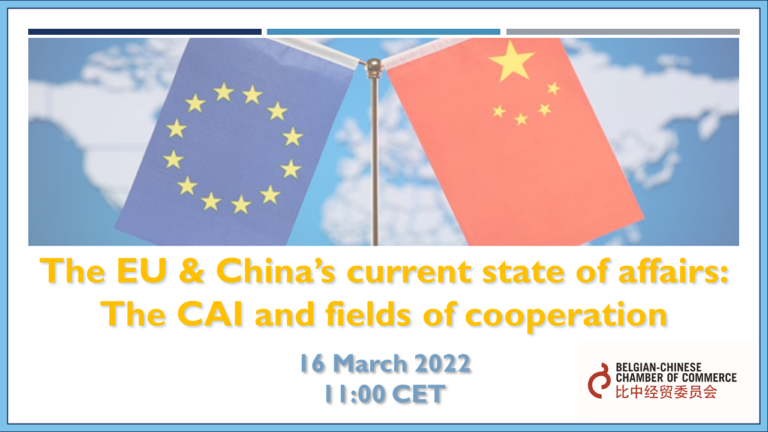 After a cooling down of political relations between the EU and China, will the two powers be able to develop towards mutual openness? Has the EU-China Comprehensive Agreement on Investment (CAI) gotten lost in translation, or will both parties finally reach a transparent framework in which the agreement can be ratified?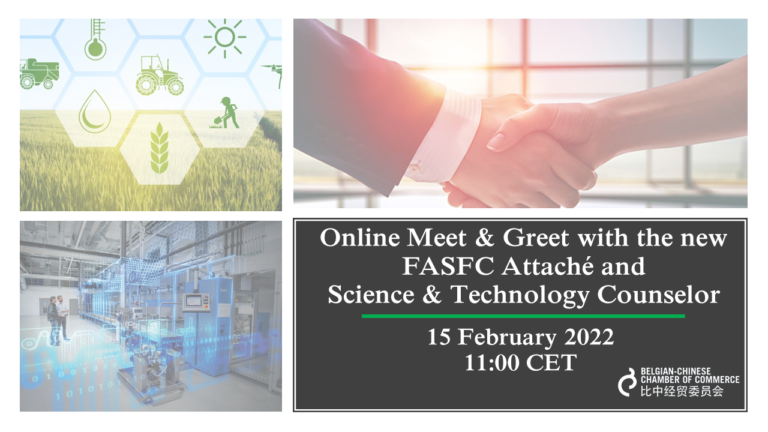 The newly appointed Agricultural attaché for food safety and SPS related measures in China and the Science & Technology Counselor have started their positions in the beginning of 2021. Fast-forward one year: how did they experience their first year in China? What has been the role of the Federal Agency for the Safety of the Food Chain (FASFC) and Flanders Investment & Trade (FIT) in facilitating the ties between Belgium and China in these sectors?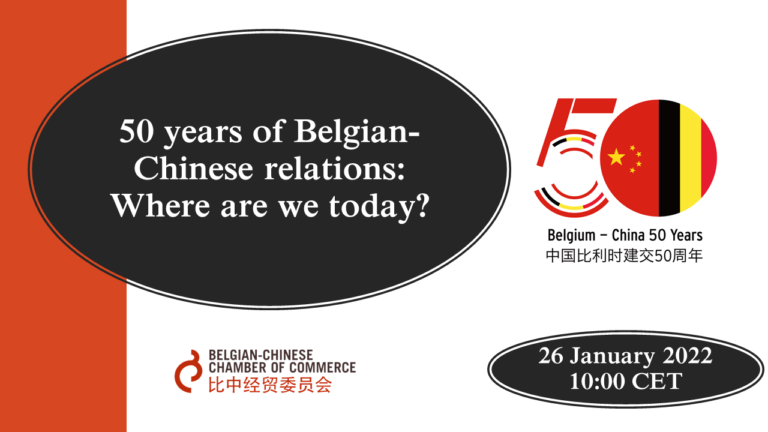 Interested in learning about the current and future bilateral relations between Belgium and China? How about the impact of our diplomatic ties on our economic development and business environment? Join our exclusive webinar "50 years of Belgian-Chinese relations: Where are we today?"with H.E. Ambassador Mr. Hoogmartens!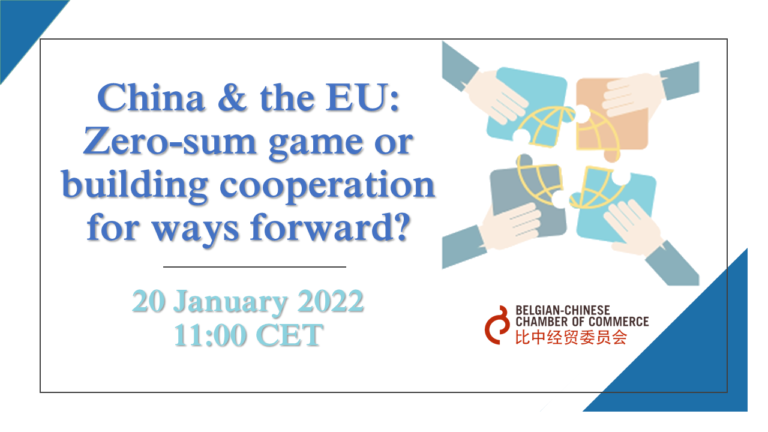 We're starting off a new year of BCECC events with our webinar "China & the EU: zero-sum game or building cooperation for ways forward?" on January 20, 2022 at 11:00 CET, featuring 2 experts in international relations with impressive careers. Mr. Duncan Freeman and Mr. Jamie Shea will discuss EU-China relations and the impact on the world economy.