The city and province of Liege have long lasting relationships with China and are expected to play a major role in the future Sino-Walloon ecosystem.
First of all, the year 2021 marks the 35th anniversary of the sister relationship between the provinces of Liege and Fujian. In 1986, a Charter of Friendship and Collaboration was signed with the province of Fujian. This Charter aimed to develop relationships and promote bilateral exchanges between their institutions and companies in different sectors. The objective of the partnership is also economic development, promotion of tourism, cultural exchanges, sports and education.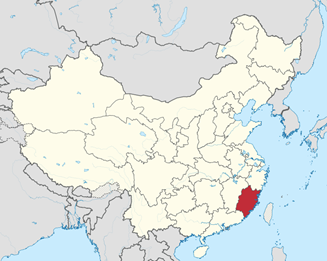 Fujian is a province on the south-eastern coast of China, with Fuzhou as its capital. The province is one of the most culturally and linguistically diverse provinces in China. Along with its coastal neighbours Zhejiang and Guangdong, Fujian's GDP per capita is above the national average and it can benefit from its geographical proximity with Taiwan.
Its major manufacturing sectors include nonferrous metals, petrochemicals, automobile, shipbuilding, equipment manufacturing, light industry, clothing, textiles, electronics, information technology, new energy, medicine, logistics, and electricity from hydropower. Given its location and its large export economy, Fujian is home to many foreign companies including Nokia, Siemens, Boeing, Dell, GE, and Panasonic.
The province of Liege has a lot to offer to Chinese businesses, because of its central location in Europe. The city of Liege is a millenary city and an economic and cultural metropolis. The economy of the region is diversified, and the most important industries are logistics, biotechnology, mechanical industries, space research, but electricity and metallurgy still hold a very important place, as well as information technology, computer animation, 3D, digital geographic systems, etc.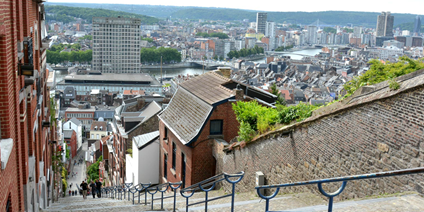 Located along the Meuse River and at the end of the Albert Canal, the port of Liege is Belgium's biggest inland port and Europe's third inland port (after Duisburg, Germany, and Paris, France). The ultramodern, multimodal container terminal of the port is particularly unique because it is accessible from water, country roads and rail. In this respect, Liege plays a very important role in the Belt & Road initiative, with frequent rail and air connections between Liege and China. A train runs from Yiwu to Liege a few times a week. On 24 October 2018, the first train route between Liege and Zhengzhou was established.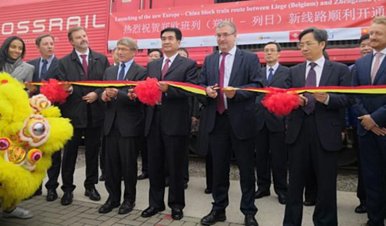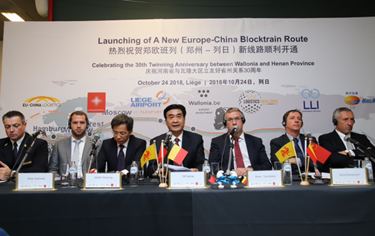 Earlier that year, Alibaba had announced major plans for activities around and with the Liege airport. Alibaba announced 5 cities to be included in their global hub network: Hangzhou, Dubai, Kuala Lumpur, Liege and Moscow. With this eHub system, it aims to create more efficient logistics operations and offer single-day delivery in China and 72-hour delivery across the globe. This is all being organized to meet the rising demand of e-commerce goods, which now make up a large proportion of China's trade volumes. The airport of Liege has meanwhile grown into the largest freight airport in Belgium and the 8th most important one in the whole of Europe.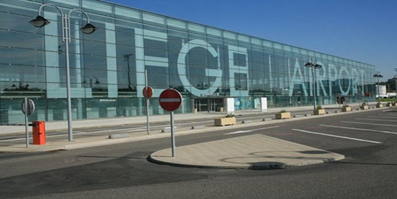 The Chinese logistics investments in Wallonia shows that the initiative of the New Silk Road is not only supported by the Chinese state-owned companies, but that private entrepreneurs also support the initiative.
The Belgian-Chinese Chamber of Commerce (BCECC) has privileged relations with local governments and CCPIT, and has signed long-term cooperation agreements with some of them. Please contact us in case you need any help.