Slowly but surely, tourism to and from China is picking up again. After three years of quasi no outbound tourism, the Chinese tourist can finally start packing their bags again to set out into the world. However, the anticipated travel boom to Europe has yet to happen, as the travel industry solves its issues at the supply side.
Before the pandemic hit the world, China was the biggest outbound tourism market with 155 million trips recorded in 2019. During that year, Chinese tourists spent about 255 billion dollars on outbound travels or 17% of the global share. However, during the following three years, international tourism came to a standstill, and the much-welcomed Chinese tourists were bound to their home. During that time, domestic travel was the safest option to rely on. Consequently, many Chinese travellers explored the various exciting places their home country has to offer.
Strong domestic travel rebound:
When travel restrictions were lifted at the end of 2022, many people expected a sudden surge in international tourist trips from China. However, this has yet to happen, as the industry recovers from its three-year standstill. At first, Chinese tourists were rather hesitant to travel abroad due to uncertainty over Covid measures in foreign countries, but also due to unclear visa policies and Chinese New Year keeping many people within the country.

Furthermore, during the traditionally travel-packed Labor Day holiday in May, it was noted that the domestic travellers' average spending was lower. More Chinese tourists are opting for lower-cost trips, which was exemplified by little-known city Zibo boasting the highest hotel occupancy rate in the country, due to its regional delicacy becoming viral on social media.
The supply side needs time to resurge:
On the supply side, things are not ideal either. In April 2023, the scheduled international departures from China were only a third of those in April 2019. The biggest Chinese airline carriers have been struggling with increased oil prices, a weaker yuan, geopolitical tensions, and a loss of staff since the end of the pandemic. The same is true for travel agencies, who have seen their business disrupted during the three-year standstill. Although recently queries for international destinations have increased, with staff decimated, a decrease in flights to transport tourists to their destinations and overseas partner businesses having disappeared, it is difficult doing business. This causes tours to have become rather expensive, although they are the preferred option for Chinese travellers. Trip.com for example, the biggest online travel company in China, offered 1200 tour options in 16 countries in February, far from the tens of thousands of options in 60 countries before 2020. On Labor Day, bookings of international flights were only 50% of the pre-Covid situation.
Return of global Chinese tourism
Experts foresee a significant increase in international tourism from China by the second half of 2023 to destinations in Southeast Asia, Japan and Oceania. Although European destinations may need to wait a little longer, European businesses need to prepare for the returning Chinese tourists, whose taste has changed over the past three years. Chinese tourists have become more sophisticated: they are now more experience-oriented than before, hyper-digitized and looking to explore new places.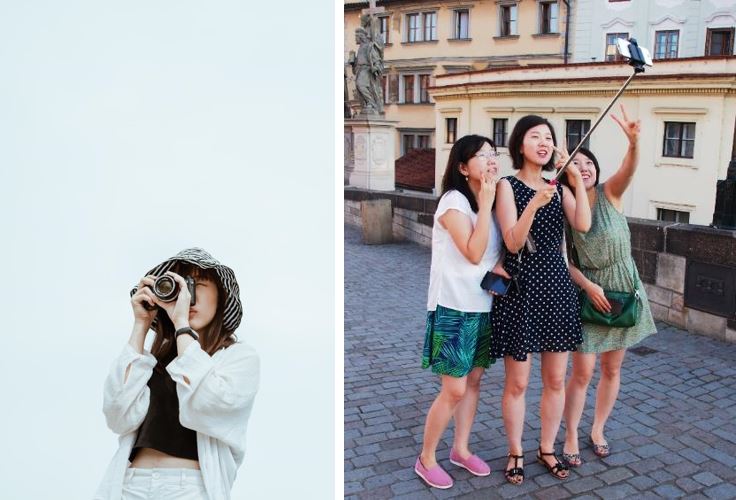 Below are several suggestions proposed by McKinsey & Co.
Come up with an authentically local experience
The new Chinese tourist wants more out of their travels than sightseeing and shopping. These days, Chinese travellers are more geared towards unique local experiences such as theme parks, snow sports, water sports, local shows and cultural activities. While these experiences should be authentic, Chinese tourists also want them to be more or less familiar and accessible.
Now more than ever, social media plays a big role in the way Chinese people learn about experiences and destinations. Short video platforms such as Douyin (Tiktok) now have a major influence on all age groups and consumer types. Tourism companies could consider engaging in cooperations with livestream KOLs (influencers) or even starting their own livestream channel on a popular Chinese platform to inform the Chinese public about their popular destination.
As with all business ventures, it is key to find the right long-term partner who can help you scale up your business. Belgian companies should first understand the various company types that are at play in the fragmented Chinese travel industry, such as online travel agencies (OTA), online travel portals (OTP) and traditional agencies. All these types of companies cater to different consumer segments. Businesses should also be wary of prospected partners who want to scale your business solely based on volume, often reached by ultra-low prices. Belgian businesses should make a clear statement about their value proposition in order to find the right partner.
Merge online with offline
Chinese people are some of the most digitally savvy people on the planet and they expect their experience abroad to be as digital as what they enjoy at home. This means providing the right information on Chinese applications, opening online portals on Chinese platforms and allowing Chinese customers to use their Chinese payment systems.
Please contact the Belgian-Chinese Chamber of Commerce (BCECC) in case you need more information.