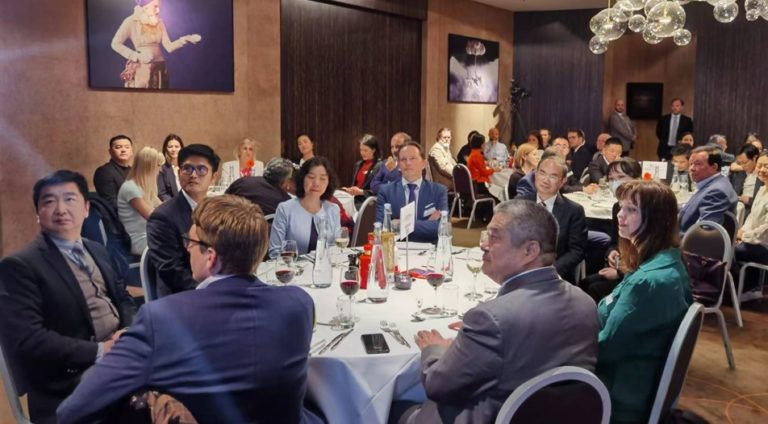 The Belgian-Chinese business community came together in the evening of 21 April 2022 to celebrate the great performances of our athletes during the Winter Olympic games in Beijing, surrounded by H.E. Mr. Cao Zhongming, Chinese Ambassador, and Mr. Jean-Michel Saive, Chairman of the Belgian Olympic and Interfederal Committee (BOIC).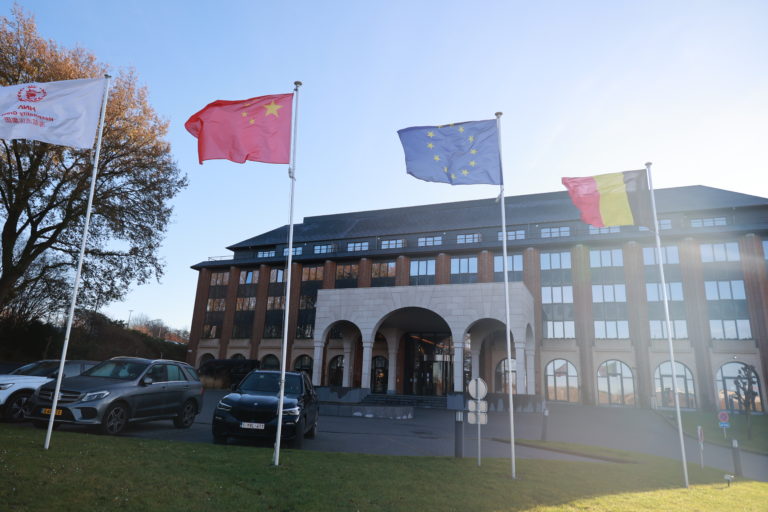 In celebration of the 50 years of diplomatic relations between Belgium and China, the Belgian-Chinese Chamber of Commerce (BCECC) successfully organized a hybrid event between the capital cities Brussels and Beijing on 7 December 2021 at the Tangla Hotel in Brussels, "When Brussels meets Beijing: New opportunities for Belgian companies". Have a look at some pictures of this event.
In this article, we interviewed Mrs. Cathy Berx – Governor of the Province of Antwerp. Read her reflections on China's relations with the Province of Antwerp and her views of China in general.
Read More »
In this article, you will find the agenda of every webinars, show-activities and cinema related to China, that are happening from May 14 to 20, 2022.
Read More »
The concept of 'dual circulation' has been propagated by the Chinese government since 2020. Many China observers explain this concept as a policy of self-reliance and decoupling from global markets. But is this true?
Read More »
On 21 March 2022, Ghent University celebrated the 15th Anniversary of the China Platform in Ghent in the presence of Prof. Rik Van de Walle, Rector of Ghent University, and
Read More »
Beijing's "First-Store Economy": What Are the New Incentives?
Beijing is optimizing its first-store economy support policies to streamline the procedures for companies that want to open their first store in the city. Financial support measures have also been clarified.
Read More »
The China International Agrochemical & Crop Protection Exhibition (CAC), as world largest one-stop platform with the most active transactions for trade exchange and cooperation platform integrating pesticides, fertilizers, seeds, non-agricultural drugs…
Read More »
Stay informed about our new events and activities !
AC BRUSSELS – ANTWERP GATEWAY – ANTWERP PORT AUTHORITY – ALIBABA CLOUD – ATELIERS FRANCOIS – BDO SERVICES – BEAULIEU INTERNATIONAL GROUP – BELGACOM INTERNATIONAL CARRIER SERVICES (BICS) – BIOBEST GROUP – BNP PARIBAS FORTIS – BOSAL EMISSION CONTROL SYSTEMS – COSCO SHIPPING LINES BELGIUM – ERNST & YOUNG TAX CONSULTANTS – HOYU EUROPE LOGISTICS – ING BELGIUM – JAN DE NUL – JOHN COCKERILL – KPMG ADVISORY – LIEGE AIRPORT – NEUHAUS – OSTEND-BRUGES AIRPORT –  PROVINCIE ANTWERPEN – PROVINCIE VLAAMS-BRABANT – SOLVAY – STIBBE – TESSENDERLO GROUP – ZUIDNATIE