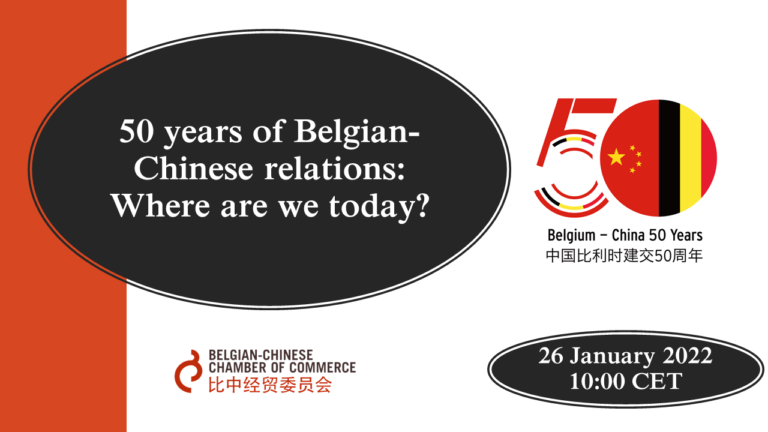 Interested in learning about the current and future bilateral relations between Belgium and China? How about the impact of our diplomatic ties on our economic development and business environment? Join our exclusive webinar "50 years of Belgian-Chinese relations: Where are we today?"with H.E. Ambassador Mr. Hoogmartens!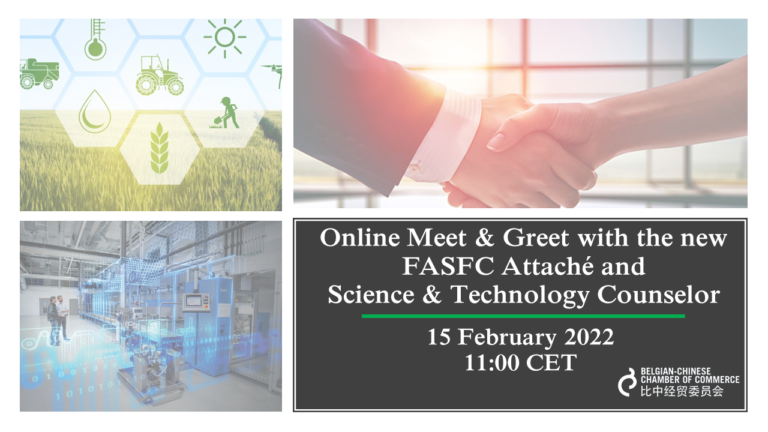 The newly appointed Agricultural attaché for food safety and SPS related measures in China and the Science & Technology Counselor have started their positions in the beginning of 2021. Fast-forward one year: how did they experience their first year in China? What has been the role of the Federal Agency for the Safety of the Food Chain (FASFC) and Flanders Investment & Trade (FIT) in facilitating the ties between Belgium and China in these sectors?
We are interested in hearing about your company's experience with travel bans and its influence on your business with China. Click here for our mini survey!
Read More »
In 2021, Flanders – the northern region of Belgium – once again saw a solid influx of foreign direct investment. These record-setting results are due to a sharp increase in the number of mergers & acquisitions and a hefty rise in the number of R&D jobs. In total, foreign companies channeled EUR 2.86 billion into their activities on Flanders' soil.
Read More »
A new year has started, but unfortunately, about two years after the first Covid-19 outbreak, we are not yet able to report to you the good news that you will be able to travel to China again soon. However, in this article we provide you with a depiction of the current travel restrictions and a practical guideline for when you are travelling to China.
Read More »
Discover what's on TV concerning China in the week of January 22 to 28, 2022
Read More »
Exports could be key driver for China's growth as Covid drags down spending, say analysts: Exports will continue to drive China's economy for the rest of the year as the domestic market remains sluggish, according to analysts. 
Read More »
CHINA HI-TECH FAIR is an import-export fair for information technologies & products in China, exhibiting new technologies, products and services in the field of new generation of information technologies.
Read More »
Stay informed about our new events and activities !
AC BRUSSELS – ANTWERP GATEWAY – ANTWERP PORT AUTHORITY – ALIBABA CLOUD – ATELIERS FRANCOIS – BDO SERVICES – BEAULIEU INTERNATIONAL GROUP – BELGACOM INTERNATIONAL CARRIER SERVICES (BICS) – BIOBEST GROUP – BNP PARIBAS FORTIS – BOSAL EMISSION CONTROL SYSTEMS – COSCO SHIPPING LINES BELGIUM – ERNST & YOUNG TAX CONSULTANTS – HOYU EUROPE LOGISTICS – ING BELGIUM – JAN DE NUL – JOHN COCKERILL – KPMG ADVISORY – LIEGE AIRPORT – NEUHAUS –  PROVINCIE ANTWERPEN – PROVINCIE VLAAMS-BRABANT – SOLVAY – STIBBE – TESSENDERLO GROUP – ZUIDNATIE