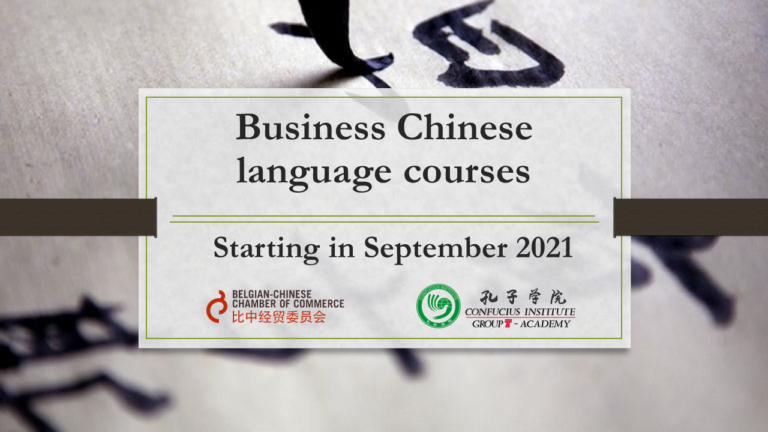 Take small steps to really converse with your Chinese business partners in their language by joining our online business Chinese language courses starting from September 2021 organized by the Confucius Institute at Group T – Academy and the Belgian-Chinese Chamber of Commerce (BCECC).
Interested in reading Ms. Sophie Wilmes' views on China? Read BCECC's latest newsletter!
Read More »
China's retail sales growth plunged in August, impeding economic recovery:
Retail sales and industrial production rose by 2.5 per cent and 5.3 per cent, respectively, in August from a year earlier.
Read More »
The Hong Kong AI New Application Exhibition will be held on 25 September in the HK Convention and Exhibition Center.
Read More »
Stay informed about our new events and activities !
AC BRUSSELS – ANTWERP GATEWAY – ANTWERP PORT AUTHORITY – ALIBABA CLOUD – BDO SERVICES – BEAULIEU INTERNATIONAL GROUP – BIOBEST GROUP – BNP PARIBAS FORTIS – COSCO SHIPPING LINES BELGIUM – ERNST & YOUNG TAX CONSULTANTS – ING BELGIUM – JAN DE NUL – JOHN COCKERILL – KPMG ADVISORY – LIEGE AIRPORT – NEUHAUS –  PROVINCIE ANTWERPEN – PROVINCIE VLAAMS-BRABANT – SOLVAY – STIBBE – TESSENDERLO GROUP – UCB BIOPHARMA – ZUIDNATIE