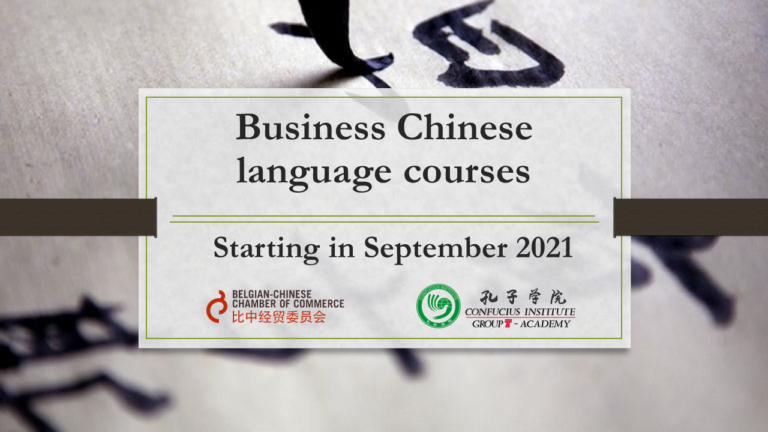 Take small steps to really converse with your Chinese business partners in their language by joining our online business Chinese language courses starting from September 2021 organized by the Confucius Institute at Group T – Academy and the Belgian-Chinese Chamber of Commerce (BCECC).
The EU SME Centre will be organizing a hybrid matchmaking event for the gaming and esports sector on 24 September 2021 together with the China-Britain Business Council.
Read More »
The city and province of Liege have long lasting relationships with China and are expected to play a major role in the future Sino-Walloon ecosystem.
Read More »
Football is very popular in Belgium and gaining importance in China. Read all about the business opportunities in this sector in our BCECC newsletter
Read More »
Read all about the sister agreement and cooperation between Antwerp and Chongqing in this BCECC Newsletter!
Read More »
China-EU third-party agreements – second time unlucky? The G7's B3W initiative will redouble Beijing's resolve to win European firms for BRI projects.
Read More »
The EU SME Centre will be organizing an official European SME Pavilion at the next edition of the China International Industry Fair (CIIF) from 14 to 18 September 2021 in Shanghai.
Read More »
Stay informed about our new events and activities !
ANTWERP GATEWAY NV – BDO SERVICES – BEAULIEU INTERNATIONAL GROUP – BIOBEST GROUP NV – BNP PARIBAS FORTIS – CMI S.A. – COSCO SHIPPING LINES BELGIUM NV – ERNST & YOUNG TAX CONSULTANTS – HAVENBEDRIJF ANTWERPEN – ING BELGIUM – JAN DE NUL N.V. – KPMG ADVISORY – LIEGE AIRPORT – NEUHAUS – TESSENDERLO GROUP – PROVINCIE ANTWERPEN – PROVINCIE VLAAMS-BRABANT – SOLVAY S.A – SUNWARD EUROPE HEAVY INDUSTRY NV – STIBBE – UCB BIOPHARMA SPRL – VOLVO ACB GROUP