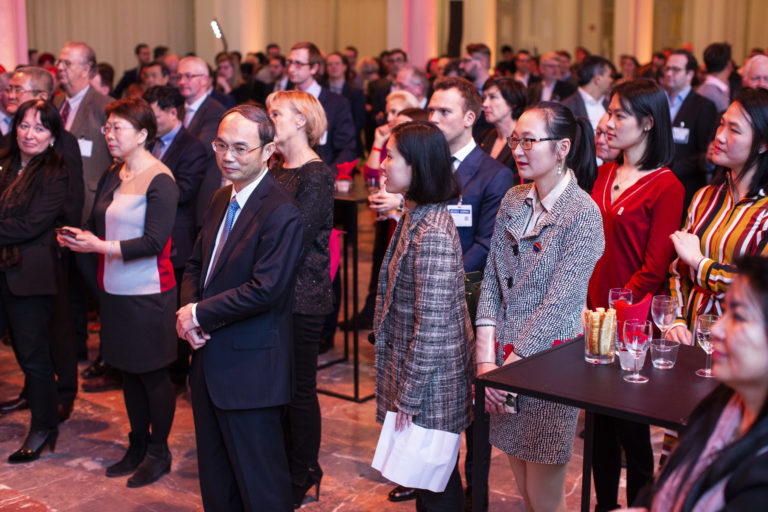 In light of the Chinese New Year of the Rat, the Belgian-Chinese Chamber of Commerce (BCECC) organized its annual cocktail reception on February 5, 2020. Our New Year's Reception took place in the beautiful premises of the Bozar in Brussels. We welcomed over 250 guests, including H.E. Mr. Cao Zhongming, Ambassador of P.R. China to Belgium.
What are the advantages of the Free Trade Zone in Hainan for your business? Read our BCECC newsletter to know all about it
Read More »
China's Economic Miracle Is Ending: The China miracle is ending. That miracle consisted of very exceptionally strong growth of the economy.
Read More »
China International Consumer Products Expo (Hainan Expo) aims to accelerate the construction of the Hainan Free Trade Port and underline China's commitment to expand opening-up and sharing business opportunities with the rest of the world.
Read More »
Stay informed about our new events and activities !
ANTWERP GATEWAY NV – BDO SERVICES – BEAULIEU INTERNATIONAL GROUP – BIOBEST GROUP NV – BNP PARIBAS FORTIS – CMI S.A. – COSCO SHIPPING LINES BELGIUM NV – ERNST & YOUNG TAX CONSULTANTS – HAVENBEDRIJF ANTWERPEN – ING BELGIUM – JAN DE NUL N.V. – KPMG ADVISORY – LIEGE AIRPORT – NEUHAUS – TESSENDERLO GROUP – PROVINCIE ANTWERPEN – PROVINCIE VLAAMS-BRABANT – SOLVAY S.A – SUNWARD EUROPE HEAVY INDUSTRY NV – STIBBE – UCB BIOPHARMA SPRL – VOLVO ACB GROUP