Since 4 February 2022, Beijing is the stage for the Winter Olympics. It is the first time in Olympic history that a city hosts both the summer and winter sessions of this event. Olympic Games are a unique chance for a country to show off its infrastructure, culture and sporting ability on a world stage, with millions of international viewers. Several Olympic venues, such as the Bird's Nest and the Ice Cube, are re-used for the opening and closing ceremonies and different sports events. Unfortunately, due to the ongoing Covid-pandemic, it is almost impossible for foreign visitors to attend this major event in China.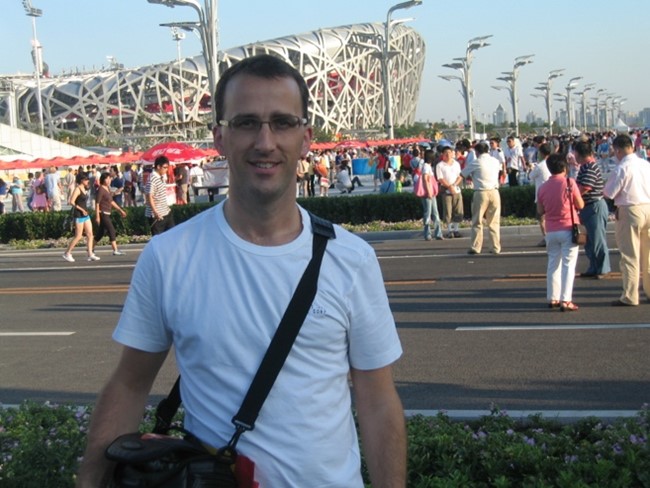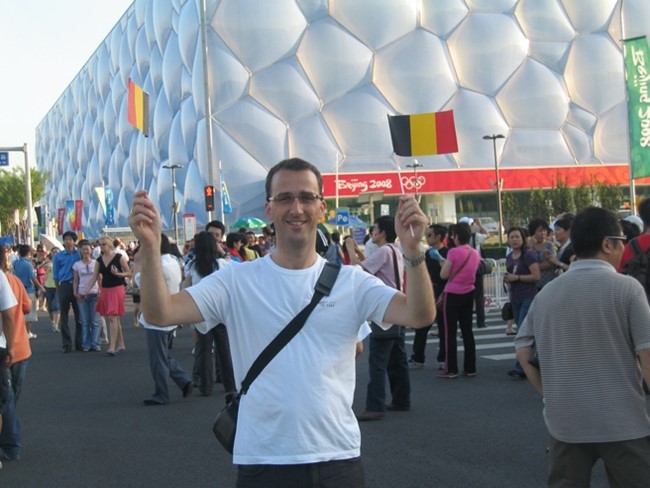 BCECC's board member Bart Horsten in front of the two main stadiums, used for the 2008 Summer Olympics and 2022 Winter Olympics in Beijing
Since the Beijing Olympics in 2008, China has changed a lot. China's GDP grew almost 4 times as large as in 2008, making China the second biggest economy in the world. China has a vast network of high speed trains, a lot has been done in the fight against pollution and Chinese companies have gained global fame. China's growing assertiveness and technological power has also created geopolitical challenges which are certainly playing an important role in the perception of China in western countries.
In China, winter-related activities and sports are increasing in popularity. For many decades, ice skating has been part of the winter scene in Chinese cities, initially mostly on outdoor lakes, such as the Shichahai Lake or the Kunming Lake in Beijing. Since the 1990's, indoor ice rinks have also been set up in shopping malls to facilitate year-round skating, even during summer.
Since the early 2000s, skiing has also become more popular. In the north of China there are several long-established resorts. Building on the momentum of Beijing 2022, the Chinese government has the ambition to turn China into a winter sports hub. During the last few years, around 800 new ski resorts and 650 skating rinks have been built in China, targeting 300 million people taking part in winter sports in China by 2025.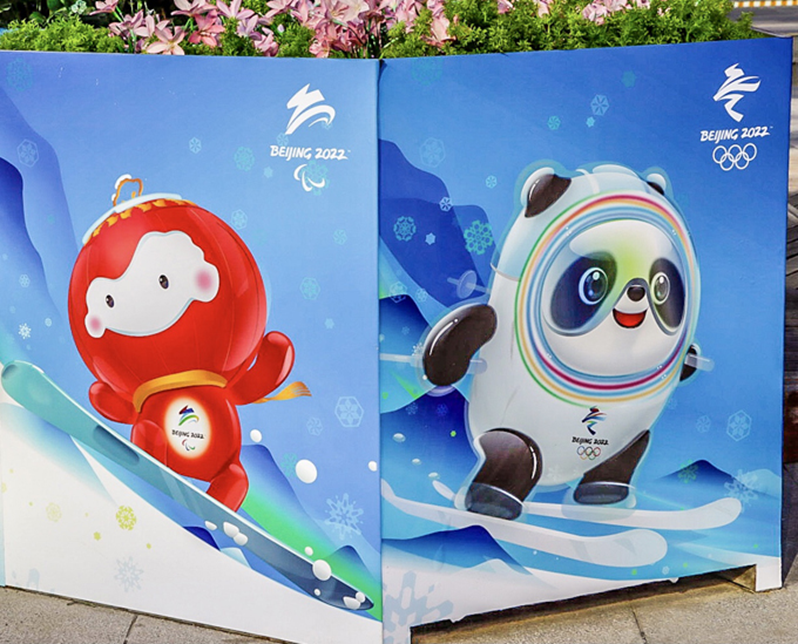 Belgian companies have traditionally participated in the Olympic Games as technological suppliers and service providers. In the most recent Summer Olympics in Tokyo, around 20 Belgian companies were present, for example in LED screens, high-tech wearables, laundry machines, video production, CRM-software, etc.
During these Winter Olympics, a Belgian architect called Nicolas Godelet of NG-labs, has designed the Big Air facility. This facility can host all kinds of events and can also be used in the summer, thanks to the addition of a swimming pool.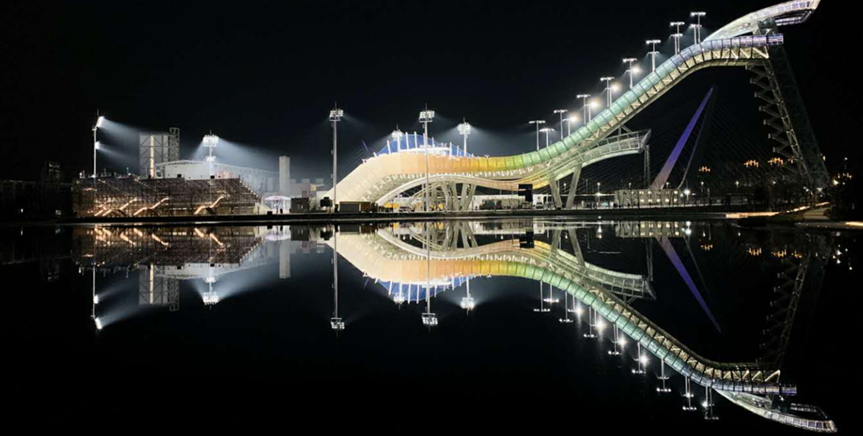 For more information, please contact us or follow the official WeChat account of the Belgian-Chinese Chamber of Commerce.
Sources: