During the past years, many European companies have re-evaluated their China strategy. Topics such as decoupling and reshoring – the practice of bringing manufacturing and services back from China to a nearer location – have become trending. Ongoing trade disagreements and political tensions involving China on the international stage, combined with the impact of the COVID-19 pandemic on freight prices and the entire supply chain, have indeed impacted the sourcing situation in China. On the other hand, China remains an irreplaceable sourcing hub for many European companies, and despite rising cost levels, it remains relatively cost-efficient.
Arguments against sourcing from China
Between 2013 and 2022, manufacturing wages in China have doubled to almost USD 8.30 per hour, and foreign companies have been reducing their dependence on the Chinese market, for strategic, political or ideological reasons.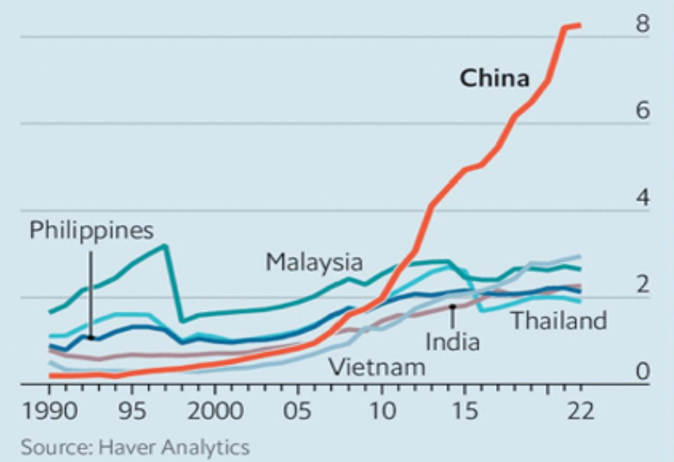 Many Belgian companies question whether it is still reasonable to produce in China and export to other markets. Countries such as the Philippines, Indonesia, Malaysia, Thailand, Vietnam, Cambodia, Bangladesh and India are growing in importance. In many parts of this region, much lower wages are offered.
Additionally, this South-East region consists of a working age population of more than 1,2 billion people, which is higher than China's working age population of around 980 million. In the following chart, a population projection is made for the years 2030 and 2040 about the working age population for selected age groups in China and India. Based on this estimation, India's working age population is on course to surpass China's.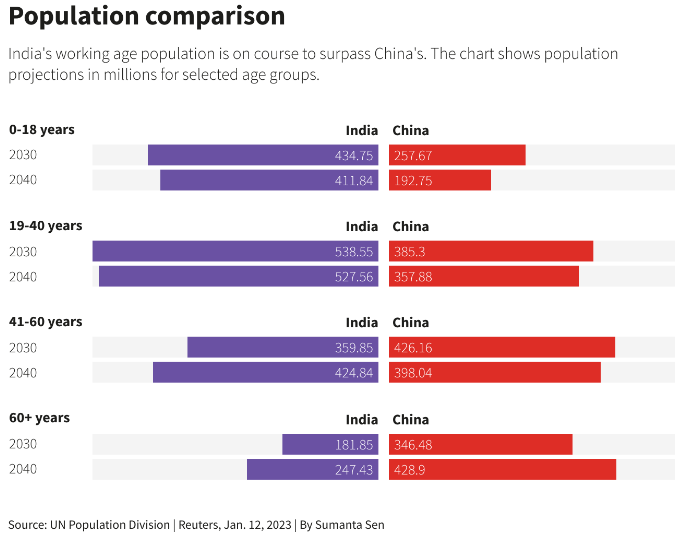 Adding China's economic challenges, the geopolitical tensions and supply chain issues, many observers consider these new emerging countries as a true competitor for China's mighty manufacturing industry.
Arguments in favor of sourcing from China
The above disadvantages are outweighed by China's strong focus on automation and innovation, its strongly developed infrastructure, fierce domestic competition, and not to be ignored: its hardworking people.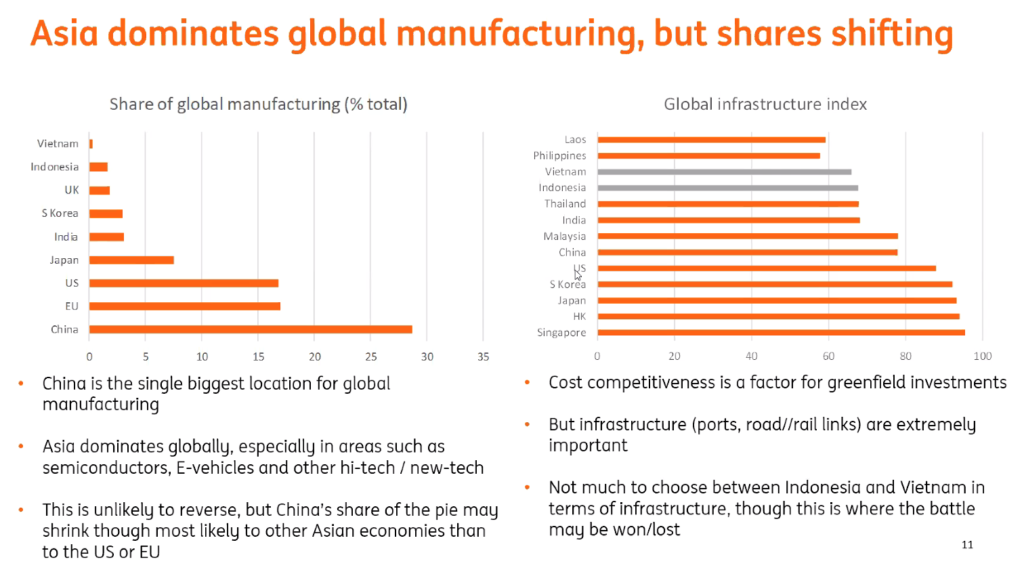 China still is a manufacturing powerhouse. The country accounts for close to 30% of the global manufacturing output, almost twice that of the EU and the US, and significantly higher than all of its South-East Asian rivals. There is no other country in the world that can offer the same scale, production capacity and flexibility.
As explained in our previous article, China is in the lowest risk category for almost all criteria in comparison with most other countries in the region according to Credendo, the official Belgian credit agency. And finally, China and the emerging economies in South-East Asia make up the world's fastest-growing consumer market, justifying a nearby production location.
Please contact the Belgian-Chinese Chamber of Commerce (BCECC) in case you need more information.