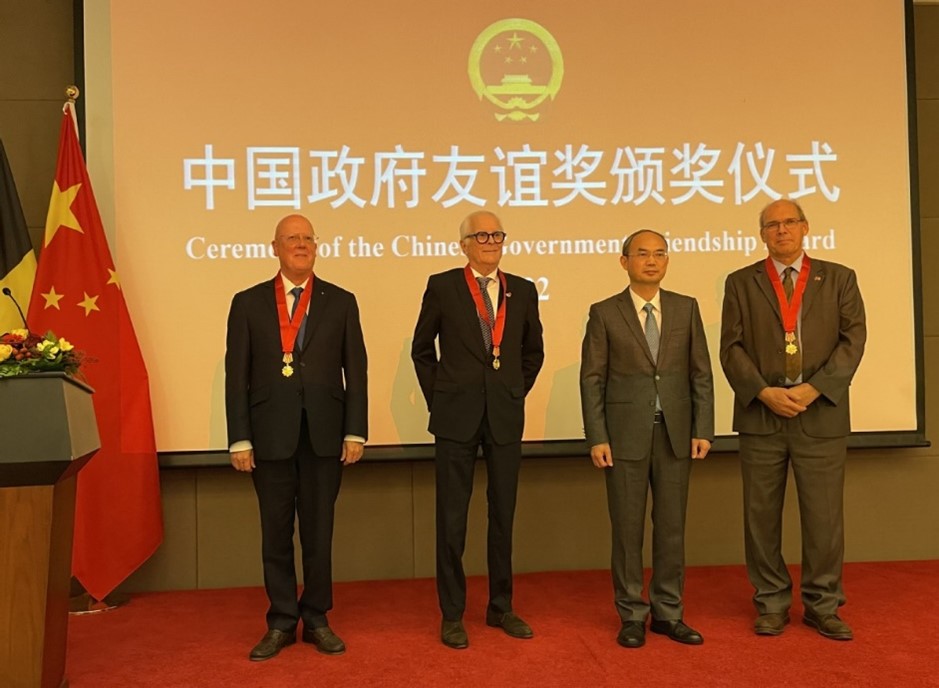 During a ceremony at the Chinese Embassy in Brussels early November 2022, three Belgian experts have received this year's Friendship Award of the Chinese government, the highest honor for foreign experts who have made outstanding contributions to China's modernization and reform and opening-up. The award was presented by H.E. Mr. Cao Zhongming, China's Ambassador to Belgium. Out of the 49 awardees originating from 21 countries in 2022, three are from Belgium, a very high percentage. According to Ambassador Cao, this reflects the fruitful cooperation between China and Belgium for many years, attributing to the healthy and stable development of our bilateral relations.
Professor Johan Erauw
Johan Erauw is Emeritus Professor of Law at Ghent University in Belgium. He first travelled to China in 1986 and played a pioneering role in the development of collaborations with Chinese universities.
In 2005, Professor Erauw received an honorary doctorate from the East China University for Politics and Law (ECUPL) in Shanghai. In 2009, he was appointed a professor at China University of Law and Political Science in Beijing. Professor Erauw has also served as a member of the International Commercial Expert Committee of the Supreme People's Court of China.
Professor Jacques Crommen
Jacques Crommen is Emeritus Professor of Analytical Pharmaceutical Chemistry at the University of Liege in Belgium. Professor Crommen received the award for his work on traditional Chinese medicine and the exchanges and cooperation with Chinese universities. He spent a lot of time teaching at Jinan University in Guangzhou.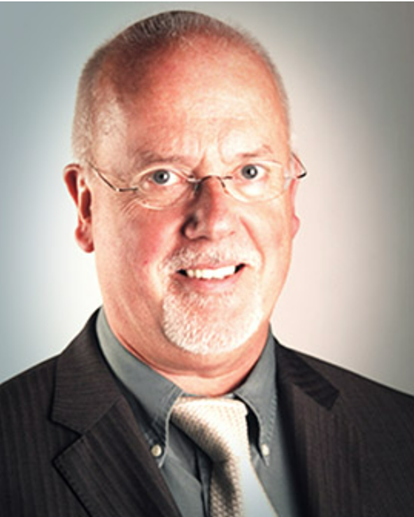 François Serneels
François Serneels is the quality and environment manager of the Center for Agronomy and Agro-industry of the Province of Hainaut (CARAH). CARAH has been recognized for introducing a potato disease early warning system to China, a system that is now applied in 14 provinces, as well as introducing new potato growing techniques.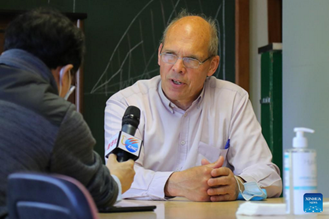 In 2018, Mr. Serneels was rewarded by the Chinese government for his extensive collaboration with Chinese agronomists and named one of the 40 "Most Influential Foreign Experts During 40 Years of China's Reform and Opening-Up."
Please contact the Belgian-Chinese Chamber of Commerce (BCECC) in case you need more information.
Sources: