In this article we introduce our Honorary Vice-President Mr. Christian Morel. Mr. Morel is a true pioneer of Belgian success in China. He travelled to China for the first time in 1977, just after the open-door policy of Deng Xiaoping, representing his company Bell Telephone from Antwerp. A few years later this led to the setting up of Shanghai Bell, the 6th Sino-foreign joint venture in China and the first joint venture in telecommunications, now called Alcatel-Lucent Shanghai Bell.
After a difficult start, Shanghai Bell exceeded all expectations. Thanks to this success, the Belgian state, owning 10% of Shanghai Bell in the beginning, could collect eight times its initial investment. This was the trigger to set up the China-Belgium Direct Equity Investment Fund (CBDEIF) in 2004, a few consecutive years nominated by Forbes as the best Private Equity fund in China.
Thanks to this success, in combination with the achievements of Janssen Pharmaceutica in China in the same period, Mr. Morel has made a huge contribution to the great reputation of Belgium in China. In a Belgian business magazine article of 2001, Mr. Morel was even called 'the man of the Chinese billions'.
For his contributions to Belgian-Chinese business, he has received many awards, such as the honorary citizenship of Shanghai and Beijing and honorary vice-presidency of Shanghai Bell. The most important one, according to Mr. Morel, is the Friendship Award offered by Chinese prime minister Zhu Rongji in the People's Hall in Beijing on 1 October 1998.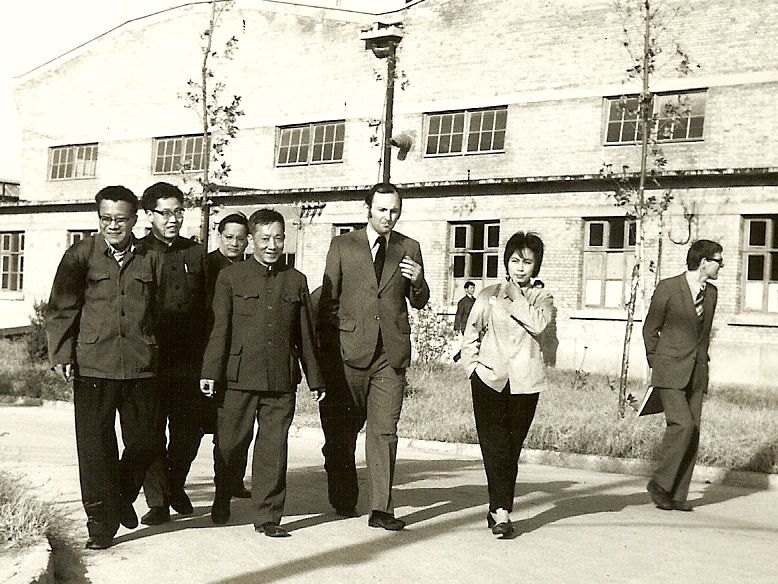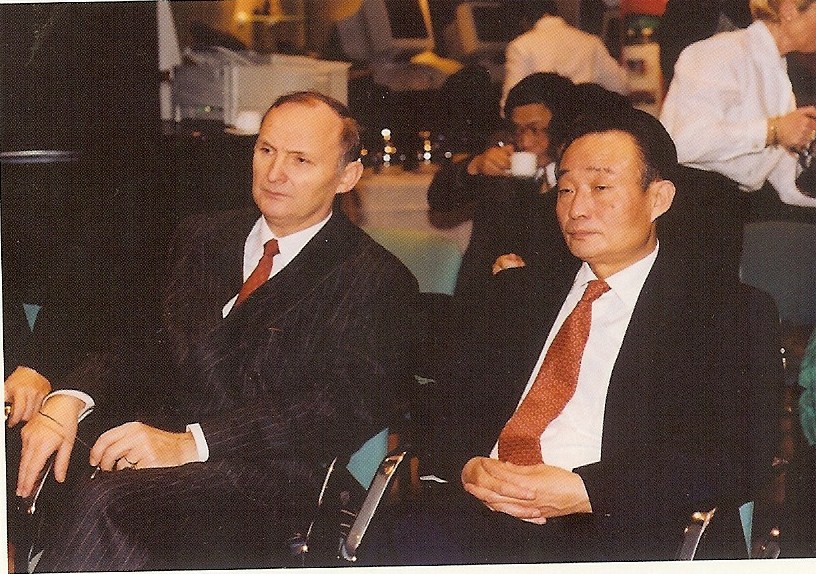 When asked about his most valuable accomplishments, Mr. Morel mentioned the China Europe Management Center (CEMC), founded in the eighties together with the University of Leuven. Thanks to this initiative, more than 5000 Chinese students and young managers had the opportunity to travel to Belgium and study economic and management courses. Mr. Morel was impressed by the eagerness of the Chinese students to learn and develop their career.

Mr. Morel has great memories of working together with the Chinese. Despite the difficult circumstances in the seventies and eighties and the challenging communication with their Chinese counterparts, Mr. Morel states: "During more than 25 years of cooperation, the Chinese have always been fair to us. Our main principle was 'mutual benefit'. Many western companies only think about their own benefit, but that is not the way to do business in China. It's important to build trust and focus on a long-term relationship. I believe in a cooperative structure in which the Chinese partner can gain the most when things go well, but also lose the most when things go bad. That is the best motivator to make sure your Chinese partner stays onboard and works hard."
Today, Mr. Morel has retired. After having worked as a consultant for several years, he does not travel to China anymore, but still follows what is happening in China today. He is helping the Shanghai Ministry of Communications to set up a museum about Shanghai Bell, once again illustrating the importance of this project in China's recent economic history. In fact, Shanghai Bell's telecom network in China has opened doors for many other foreign investors entering China in the subsequent three decades.
When asked about his views on China's current role in the global economy and how Belgian companies should deal with this, Mr. Morel replied: "We have to take China more seriously. When we look for a Chinese partner, there are two important factors to take into account. First of all, we should be aware of the fact that they are only interested in a product or technology which they do not have yet. And secondly, you will have an advantage if you can demonstrate that you can also help your Chinese partner in the rest of the world. China wants to take back its historical dominance of many centuries ago and western companies should find their place in this new world order."