We have the pleasure to share with you the interview we conducted with Mrs. Cathy Berx – Governor of the Province of Antwerp. Read her reflections on China's relations with the Province of Antwerp and her views of China in general.
Q1. You have already been Governor of the Province of Antwerp since 2008. What is your personal experience with regard to the changes that China went through during these past 14 years? Maybe you could also share some stories about your visits to China? Furthermore, the province of Antwerp already has had connections with China for many decades. Could you describe this in more detail, and explain how important this relationship is for the future?
In the past and in the present, both the province and I have always focused upon constructive, open and valuable cooperation. Especially in and for those themes and domains that create a real win-win for both sides and that are based on true reciprocity, such as sustainable development and logistics, renewable energy, circular economy, healthcare and student exchange.
Moreover, Antwerp province has always taken a strong lead in cooperating with Chinese cities and regions: in 1983, dr. Paul Janssen took the initiative to establish Xi'an Janssen in Xi'an, after which a genuine and successful sister agreement with Shaanxi province was established in 1985. More recently, together with the provincial Development authority POM Antwerp, we are also present in other parts of China, through a cooperation agreement with the city province of Chongqing (since 2011). We also maintain friendly contacts with the city of Tianjin.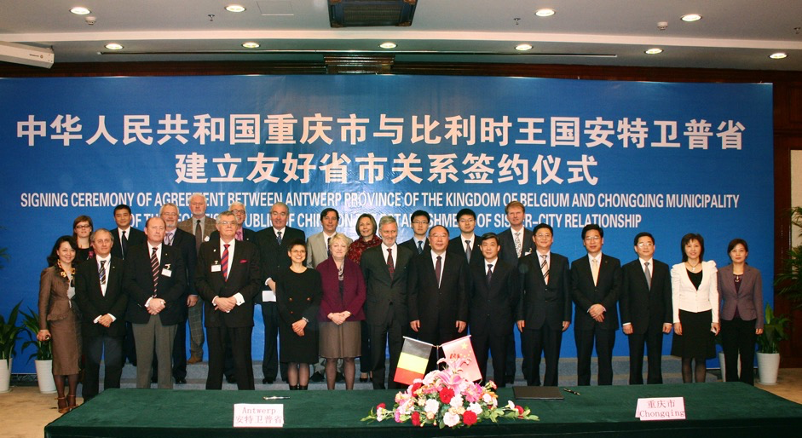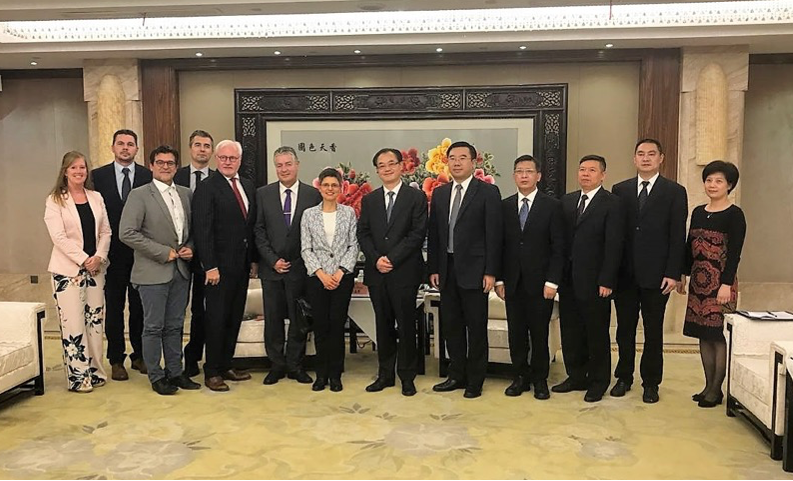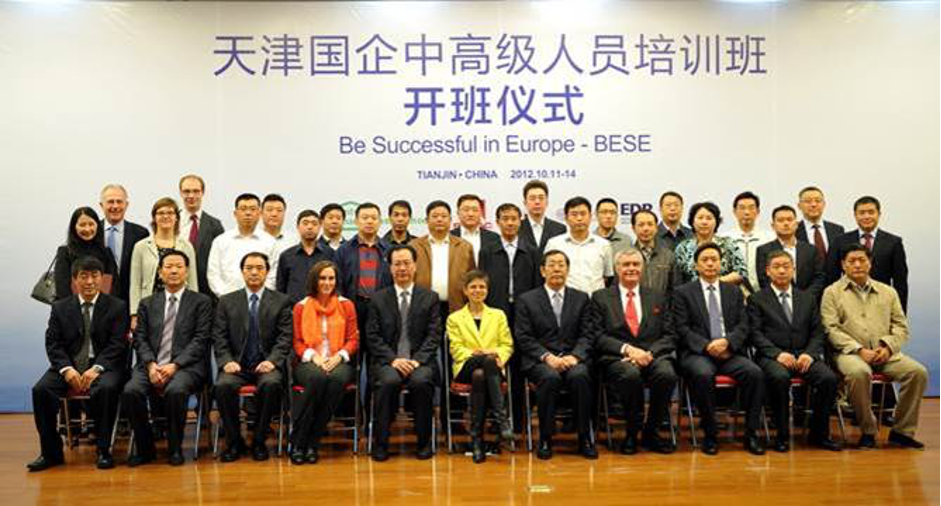 Since 1985, there have been regular consultations and broader cooperation. Following in the footsteps of my predecessors, I continue this cooperation and relationships to the best of my ability, and always in a spirit of openness and respect for the international rules of fair competition, sustainability and circular economy.
Meanwhile, I have had many opportunities to meet with Chinese delegations and to take part in various missions to China. Those missions took me to a wide range of cities and regions like Shaanxi, Hanzhong, Yulin, Shanghai, Beijing, Tianjin, Chongqing, Hefei, Shenzhen, Guangzhou, Nanjing. Because of the Shaanxi sister agreement, I visited Xi'an most frequently, but also many other places that were related to the intense cooperation between the port of Antwerp and Shanghai. I also recall the visit to the Antwerp days at Shanghai's World Expo in 2010, participating in the Princely Missions in 2011 to Beijing and Tianjin, and in 2019 to Beijing. The same goes for company visits from Belgian entrepreneurs or companies that are active in or linked to our region, like the Shenzhen Energy Environment Engineering with Keppel-Seghers' technology in Shenzhen, branches of Umicore, Soudal in Shanghai, etc. Being able to attend and to present Antwerp's assets and strengths at the 2018 World Economic Forum in Tianjin was also a remarkable experience.
For our entrepreneurs, THE ANTWERP FORUM is a valuable event. This recurring event in Antwerp, organised by POM Antwerp, the Belgian-Chinese Chamber of Commerce (BCECC) with the support of Province of Antwerp, links European and Chinese business people and managers. At THE ANTWERP FORUM, high-level lectures and debates are combined with networking opportunities, where ideas about business cooperation can be exchanged and best practices on successful business and investment cases can be shared.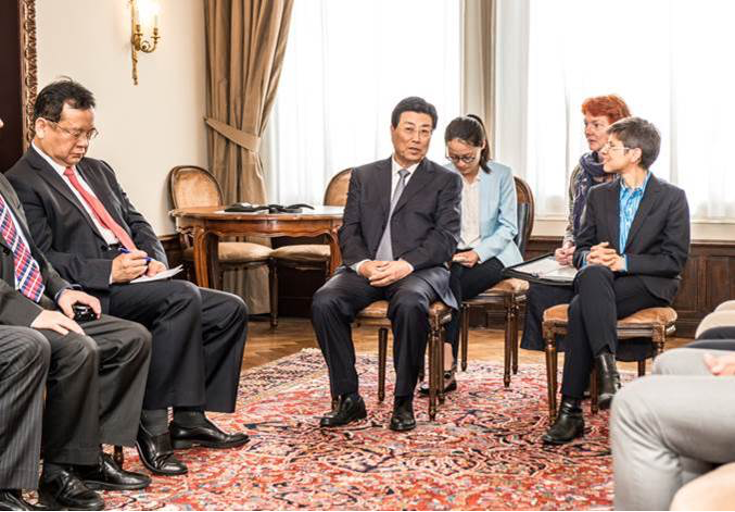 In the past, the Province of Antwerp, in excellent collaboration with our Sister Province Shaanxi, also organized wonderful exhibitions dedicated to the Qin, Han and Tang dynasties. On each of my missions, I also took the opportunity to visit exhibitions or museums and to immerse myself further in the fascinating and rich Chinese art, history and culture.
Q2. Since more than 20 years you have been teaching at the University of Antwerp. How do young people look at China these days, and do you think there is a need for more education on China, especially today with the current geopolitical challenges?
I think the problem or the challenge is broader, and that curricula at our universities as a whole pay too little attention to the non-Western world. Which is not to say that there are many very valuable initiatives, like the 'student language exchange project', as part of our sister agreement with Shaanxi. It offers Antwerp students the opportunity to learn and to experience the Chinese language and culture in Shaanxi, as well as young people from Shaanxi to study for a year at the University of Antwerp. This project has been running continuously since 1987, except for the past Covid-years of course.
Last summer, I also had the change to take part in a debate that was organized by the Antwerp University (Faculty of Business and Economics) as part of its annual Summer School: The Business Environment in China. In non-pandemic times, participating students travel to China for a two-week period in July. They stay in Beijing, Xi'an and Shanghai, where they learn about the Chinese way of doing business through lectures and business visits.
In 2021, an alternative, hybrid edition was organized, involving online lectures with Chinese professors and businesspeople, diplomats, debates, networking opportunities and (virtual) company visits. It was very interesting to have the chance to be part of that, to meet and interact with motivated and interested students who are particularly well informed about China's geopolitical and domestic situation and challenges, about its political and social system and culture.
Q3. Do you think that the Covid-19 pandemic and the inability to travel to China for more than 2 years has had any negative influence on the relationship with China?
Without a doubt, Covid-19 has impacted our overall relationship with China, evidently because of its strict zero-Covid policy. For more than two years now, traveling to and from China was not possible, which makes it considerably more difficult to maintain contacts.
Meanwhile and to the extent possible, we have complied with all requests to keep in touch and to communicate with our Chinese colleagues and acquaintances online, which means at a safe social distance and with respect for all safety measures. A pandemic and the necessary physical distance resulting from it, do not have to lead to the end of contacts and communication.
The pandemic and, in particular, the tragic and repulsive war in Ukraine did result into, and unfortunately are still resulting into, a recalibration of contacts and international interaction because they also put pressure on the most harmonious relationships possible.
At the same time, I also do notice and experience that our entrepreneurs and companies seem to be more reluctant to explore or to invest in the Chinese market.
Q4. The Belgian-Chinese Chamber of Commerce (BCECC) has a lot of members, most of which are Belgian SMEs with activities in China or planning to start in China. What would be your advice to companies that are considering doing business in China? Should they wait until it is possible to travel again, or should they start sooner, not to lose the opportunity?
Obviously, the pandemic control measures have had a great and disrupting effect on all of our lives. In China, that effect may be even greater because of China's very strict and far-reaching zero-Covid policy. But not only our daily lives and work have changed radically. Consumer spending, production and business processes, supply chains and logistics are also impacted. This creates numerous challenges and will probably continue to do so in the near or even more distant future.
I think that at this point, some specific types of products can benefit from e-commerce. I am thinking primarily about consumer goods that can be exported, like beer and chocolate, but also milk powder and other foods. When it comes to other sectors, like for instance technology, I would suggest to wait until traveling and physical contact is possible again.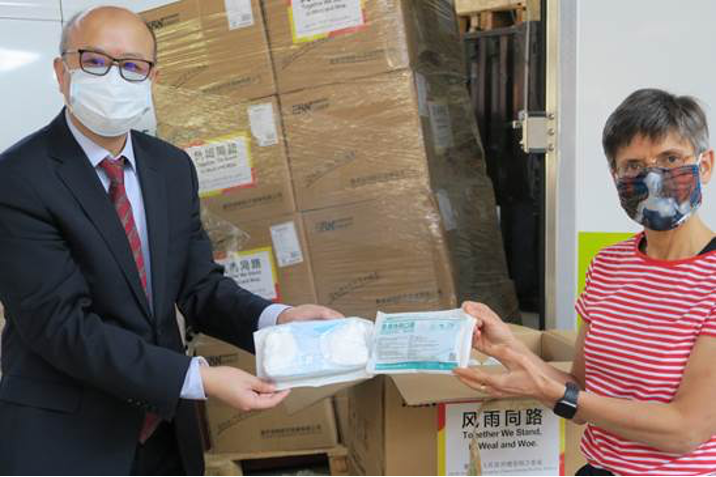 Q5. Which industries, technologies or products do you consider most interesting for China, particularly looking at it from the perspective of the Province of Antwerp?
For some years now, Cleantech Route China, successor to the inter-provincial I²PCC ERDF project, actively supports Flemish cleantech companies in exploring the Chinese market and further developing existing opportunities. It is a great result from a joined initiative from the provinces of Antwerp, Limburg, East-Flanders and Flemish Brabant. At the time, the I²PCC project was initiated to support small and medium-sized companies with their specific knowledge and expertise in the cleantech sector, a project of which Antwerp province has always been a great supporter.
For now, the Province of Antwerp is planning to focus further on and work together around healthcare. Obviously, healthcare is an important and crucial sector that has been receiving extra attention in recent years due to the Covid-crisis.  But for the province, the focus lies on the continuation of a project that started a few years ago at Thomas More (Turnhout) on exchanges in care training. This is definitely a sector where it can be useful to learn from each other and to share insights and expertise.

For more information, please contact us, follow the official WeChat account of the Belgian-Chinese Chamber of Commerce (BCECC).