Selling on cross-border e-commerce platforms is a good entryway for foreign companies into China: it seems to be a gradual and low-risk path, and the global pandemic has further accelerated the digital transformation of businesses. However, the Chinese market is complex, and you will need to be well-prepared with an ad hoc internationalization strategy.
Need more information about the legal aspects of cross-border e-commerce in China? What do you need to be careful for, and how do you develop an IP strategy when selling your products? An IP expert of the China IP SME Helpdesk will provide best practices on how to protect your company's assets online during the BCECC's webinar "IP rights on cross-border e-commerce platforms in China: Do's and don'ts" on September 8, 2022 at 11:00 CET (17:00 CST).
Agenda:
11:00-11:10: Opening words by Mr. Bernard Dewit, Chairman of the Belgian-Chinese Chamber of Commerce (BCECC)
11:10-11:55: Presentation by Ms. Catherine Heng Yee, IP & Data Protection Lawyer and IP Expert of the China IP SME Helpdesk
11:55-12:10: Q&A session
12:10-12:20: Closing remarks by Ms. Alessandra Capriglia, Project Manager of the China IP SME Helpdesk
Bio speaker: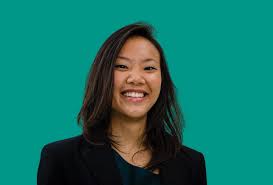 Catherine Heng Yee is a bi-cultural (French born Hongkongese) IP & Data protection lawyer. She founded her own boutique law firm so as to make the SMEs benefit from her experience in big firms. She worked in France, mainland China and Australia. She was previously an in-house counsel for a French multinational company based in Shanghai (successfully leading an anti-counterfeiting program). Her areas of practice include copyright, trademarks, designs and data privacy matters / advice & litigation. She also has an expertise in designing a worldwide strategy of protection of creations, especially on the geographical axis France, European Union, mainland China, Hong Kong and Asia. She is co-directing a Master's Degree in Intellectual Property Law and Digital Law at the Institut Supérieur du Droit (Paris). Catherine speaks French, English, Mandarin and Cantonese.
Location:
Zoom (link will be sent out to the participants one day before the event)
Registration:
BCECC Members: Free of charge
Non-members: €30/person (VAT Excl.)