Since 2020, the Chinese government has started to propagate the concept of 'dual circulation'. Dual circulation refers to domestic circulation on the one hand and external circulation on the other hand. The term 'circulation' is a well-known concept in economics; however, separating the economy into internal and external circuits as the basis for macroeconomic policies is rather unusual.
The term 'internal circulation' refers to the improvement of the common Chinese market through better logistics, fewer institutional barriers, improved market rules and increased efficiency. The term 'external circulation' refers to the objective to increase China's role in global markets based on intellectual property rights (patents), standardization and RMB internationalization, while reducing the dependence on low-tech mass production with small margins.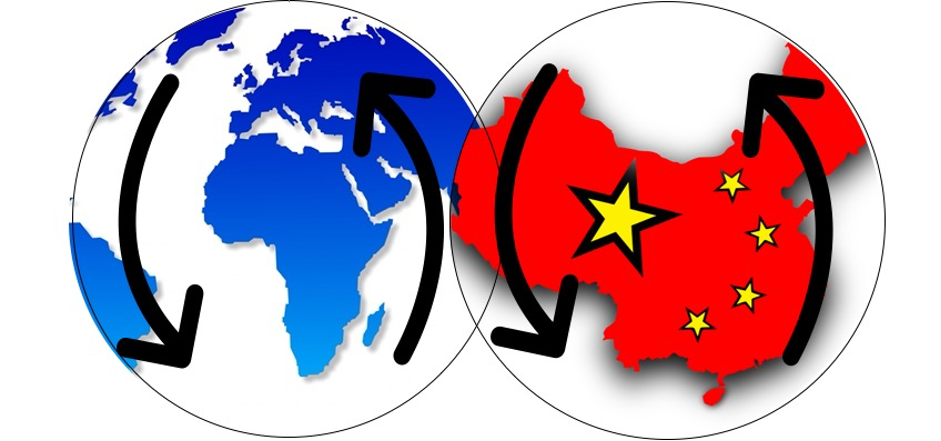 The logic behind this target is quite simple: the more international companies and countries rely on Chinese consumers and products for their own prosperity, the less their governments are likely to force China into a specific behavior. Consequently, the improvement of the two circulations would result in a reorientation of global supply chains. China would become the core of global supply chains, instead of the US or Europe.
In Western media this concept of 'dual circulation' has triggered quite some discussion regarding its meaning and its implication, especially on global supply chains. The concept has even been explained as a policy of self-reliance and decoupling from global markets.
China observers argue that this is a misunderstanding. The Chinese government acknowledges that an open economy is required to continue to contribute to China's prosperity. Chinese leadership is also convinced that China's economic rise will face headwinds, and that China's integration into the global economy incurs specific geoeconomics and geopolitical risks.
Self-sufficiency explained
That being said, the Chinese government also pursues a strategy of self-sufficiency (for example, regarding food security). But this is a strategy of last resort, as self-sufficiency would mean a much lower level of prosperity. Instead, with proper management of the dual circulation policy, the Chinese government intends to prevent a situation in which it must rely on a minimum level of self-sufficiency.
What does the future hold?
Against the recent developments of the pandemic and especially against the background of the war in Ukraine, predictions regarding the dual circulation concept and its impact on global supply chains have become more difficult. The sanctions against Russia may well convince the Chinese government that the basic assumptions of the concept were right. Nevertheless, foreign firms and governments may be less inclined to increase their reliance on the Chinese market and rethink global supply chain management more broadly. In that case, the dual circulation concept may even vanish from China's public discourse. Its core rationale, which has been build-up over the past decades, would probably last.
Source: abstract of an article published by the German-Chinese Chamber and written by Prof. Dr. Doris Fischer, University of Würzburg
———————————––
Article written by @Bart Horsten, Managing Director of Horsten International and Board Member of the BCECC