The world today is still in the grip of the COVID pandemic. As already mentioned in our previous article about this topic earlier this year (click here), restrictions were eased for a specific type of travellers from 23 countries, including Belgium, on March 15, 2021. However, unless you have a valid working visa or are coming to China for humanitarian reasons, or you are holder of an APEC Business Travel Card, a diplomat or a Chinese resident, it remains difficult for Belgian businesspeople to apply for a visa to China.
Today, this situation unfortunately hasn't improved compared to March of this year. As the virus continues to mutate and cause disorder, putting it under control remains the top priority of the Chinese government. Concerns about the virus spreading through incoming passengers or via freight networks have resulted in some closures around the country's borders. For example, the port of Ningbo, the world's third busiest container port, closed one terminal on August 11 after a freight worker tested positive.
According to the National Health Commission, China now has 17 medium-risk areas, with different forms of epidemic control such as quarantine and travel restrictions implemented.
China continues to try to beat the virus using the 'zero tolerance' strategy. This is an approach which relies on mass vaccination, mass testing, stay-at-home orders and contact tracing. Today, China's commitment to this strategy still holds, but since the new variants are much more infectious than the original coronavirus, this zero-tolerance strategy is being challenged. Nevertheless, at this moment it is not expected that the Chinese government will loosen its policies to fight the virus any time soon. Belgian businesspeople will need to be patient before being able to travel to China again to meet with their Chinese partners, customers and suppliers or to visit exhibitions again.
In the meantime, the mass COVID-19 vaccination program is progressing smoothly in China. According to the National Health Commission, on 30th August more than 2,04 billion doses of COVID-19 vaccines had been administered in China, but it is not clear how many Chinese citizens were actually fully vaccinated.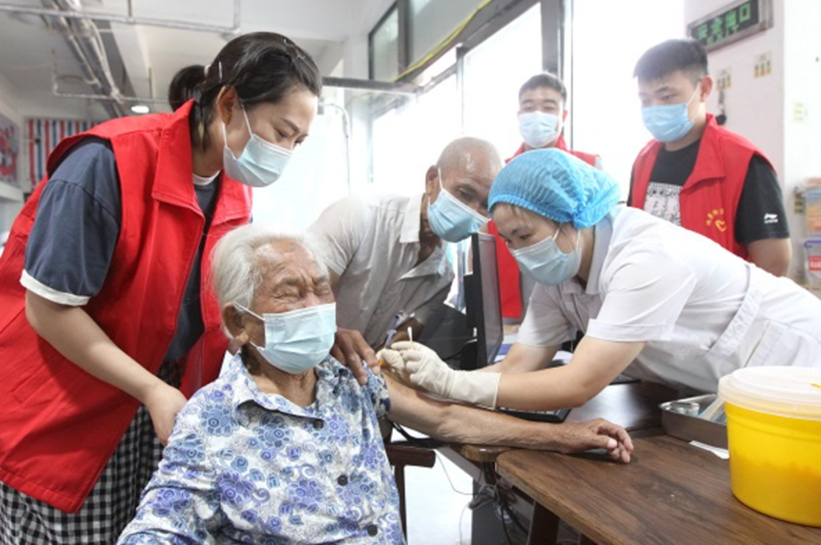 Until further notice, Belgian citizens and businesspeople who have received vaccines supplied by Pfizer-BioNTech, Astra-Zeneca, Johnson & Johnson and other Western pharmaceutical companies are not able to get a visa for China. Foreign countries and the World Health Organisation are still negotiating with China on the mutual recognition of vaccination passports.
If you do not have a valid working visa or do not belong to one of the specific categories mentioned above, you must first apply for a PU letter (邀请函). A PU letter is an invitation letter issued by the Foreign Affairs Office at the location of the inviting company. Due to the global pandemic, at this moment only the following personnel are allowed to get a PU letter:
Important employees of large-scale companies.
The core management staff of small or medium-sized enterprises such as the legal representative or CEO, etc. The success rate of this category seems limited.
Senior technical experts and other high-end talents who can bring benefits to China.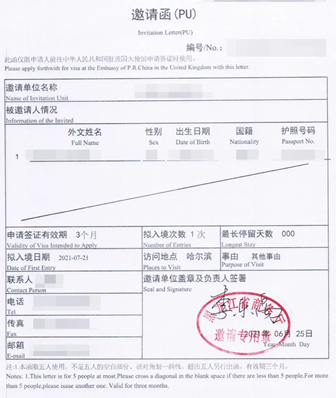 If you don't fit one of these categories, there are still exceptions to these categories. You should definitely apply if you have special and compelling reasons that might persuade the Foreign Affairs Office.
All travellers must have been vaccinated with Chinese-made vaccines at least 15 days before entry. Furthermore, you need to present two negative tests: PCR and antibody tests, taken within 48 hours of travel. All passengers should still apply for the "Health Declaration QR-Code" before the flight to China. After entering China, you are requested to comply with the relevant epidemic prevention regulations. Some regions demand 14 days of quarantine; others 21 days. This might take place at a government facility or a hotel.
Many international airlines do still fly to and from China. Direct flights from Brussels Airport to China are not possible anymore since the end of July 2021. In any case, as things may change on a regular basis, we advise to check the flight schedules continuously.
The Belgian-Chinese Chamber of Commerce (BCECC) hopes that regular business trips to China will return back to normal soon and advises its members to follow the announcements of the Chinese Embassy in Belgium and to take the necessary precautions before deciding to travel to China.
Sources: