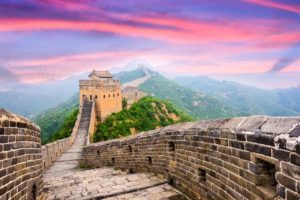 Do you want to export your sustainable and innovative product or service to China? And do you need some additional support? Register now for the Cleantech@China workhops on 17 June in Leuven. Together with companies in similar industries you will be able to develop a business proposal according to the Chinese needs.
How to respond to China's cleantech needs?
A limited number of companies already export their products or services to China and others are looking into the different possibilities. Therefore, it is the perfect opportunity to work together and take the leap to the Chinese market together. During the Cleantech@China workshops, we want to bundle our strength and knowledge. For example additional water treatment techniques or sustainable wall cladding techniques for urban development projects.
Do not miss out on this opportunity and register now
The leap to China may be the ultimate step for your company. Discover this during the Cleantech@China workshops under the guidance of cleantech experts from Cleantech Flanders, Voka – Chamber of Commerce Flemish Brabant and the provinces of Antwerp, Limburg, East Flanders and Flemish Brabant.
View the programme or register now.
This event is organised within the framework of the Interprovincial Internationalization Project China Cleantech (I²PCC). I²PCC is a joint project of the provinces of Antwerp, Limburg, East Flanders and Flemish Brabant, and is supported by Cleantech Flanders and Flanders Investment and Trade, BCECC and FCCC. The project receives financial support from the European Regional Development Fund (ERDF).