POSTPONED: ChinaCareers Event 2020 – Registration for students & job-seekers
The Belgian-Chinese Chamber of Commerce (BCECC) and VOKA West-Vlaanderen are pleased to invite you to yet another edition of the now well-known "ChinaCareers" event, our yearly job fair focused on opportunities for students and job-seekers eager to enter the Belgian-Chinese labour market, the new date is to be confirmed in due time.
Have you studied Chinese? Do you know a lot about Chinese culture, politics, and Chinese economy? Do you understand the differences in the way of working and understand the codes of the Chinese business world? Then you might become the perfect partner for our participating companies!
So far, Bank of China, ICBC, Start2Bric Vandeputte Consulting, Euroterminal SA, Global Estate Services and Logistics in Wallonia have confirmed their participation in our event.
Date & Timing
To be confirmed
Venue
To be confirmed
Registration:
This event is free of charge for students and job-seekers, however registration is mandatory.
Please fill in the registration form here below before April 30, 2020.
This event is jointly organized with: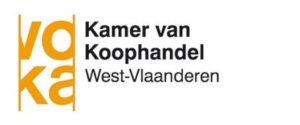 The registration form will follow soon, thank you for understanding!